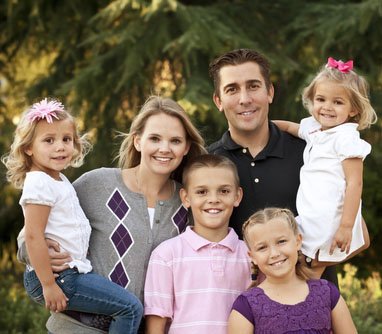 A Little About Who We Are
A lot has changed in southern California since Enterprise Property Management was founded in 1964. The area has grown significantly and so have we. Today we manage hundreds of single and multi-family homes throughout Orange County, Los Angeles County, and portions of Riverside and San Bernardino Counties.
Of course, some things don't change, like our commitment to provide our clients the most professional, prompt and courteous service imaginable. No matter how much we have grown, we are still a family business with family values and we bring a special level of personal care and concern to everything we do as property managers. We are proud to say that this is one of the many reasons why our clients stay with us for so long.
We are based in Santa Ana, California and we specialize in residential property management. All of our property managers are full time real estate professionals that are licensed by the California Bureau of Real Estate. Our long list of clients includes property owners and investors who live here in California, across the country and even overseas.
As a trusted full service property management company, we offer our clients a wide range of management options and services. We always tailor our service offerings to meet the needs and demands of each individual client. This allows us to personally take care of everything our clients require for their properties. In essence, we do it all, so you don't have to.
Our 50 years of experience in this business means you won't be disappointed. Each of our property managers is a licensed California Realtor or Broker with an average of 10 to 15 years of Los Angeles and Orange County property management experience.
With all of this said, we think the best way to introduce ourselves to you is personally. We invite you to come in and meet us today to discuss your property management needs and what goals you would like to achieve.
We are here to help and consider it a privilege to be of service to you.
Get started today!
Contact us now at (714) 542-6800 or click below to receive your FREE property management quote.

Still not convinced? There's more! Click to visit our "Why Choose Us" page.