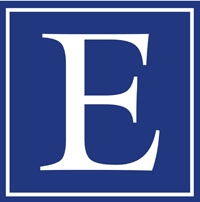 Tips for Renting your Vacancy
In this tough economy we have noticed that the pool of qualified tenants in the Riverside, Los Angeles and Orange County property management markets is evaporating.  As a result, there are thousands of vacant properties in competition with yours for a decreasing number of qualified tenants.
This means that when your rental becomes vacant you must do everything you can to attract those hard to find qualified tenants to your property.  I thought it would be helpful for us to share with you a few of the ways we help our Orange County property management clients to generate interest in their vacancies.
Advertise. Advertise. Advertise.  Having an appropriately priced property will do no good if no one knows about it.  Many Orange County property management companies will simply put your property on Craig's List and wait for the phone to ring.  It should be no surprise that this method will not work in this market.  You must explore and utilize other advertising options such as the Multiple Listing Service (MLS), local news papers, targeted emails, and various online sites.
Declutter and Clean.  Do your best to make your property shine.  Just like you must do when selling a home, it is important to ensure your rental is aesthetically pleasing to prospective tenants.  This means that you may want to consider investing in a fresh coat of paint on the interior walls, landscaping, or a spring cleaning of the windows and carpet.  Also remember, homes that are not cluttered, but instead are organized and clean, tend to rent for more money and in much less time than those offered in "as is" condition.
Place Multiple Signs on the Property.  It is important for potential renters to know that your property is available.  The best and most inexpensive way to do this is to place bright and easy to read signs in conspicuous places on the property.
Increase Your Availability for Showings.  When someone is seriously interested in your property, they will want to see the inside.  If you do not have a property management company assisting you, it is up to you as the property owner to schedule the showings.  Many Riverside, Los Angeles and Orange County property management companies have adopted policies, in the name of efficiency, under which they will only show their client's rental on set days and times (e.g. 2pm on Thursdays).  Although such a policy allows the property management company to reduce its costs for gas and compensation, it negatively impacts their client's chances of finding qualified tenants.
In my experience, when someone is looking for a place to live, they are generally on a tight timeline.  Hence, if you tell them they need to wait 24 hours, let alone an entire week, before you are available to show them the inside of your rental, they will almost always continue their search in the meanwhile.  This means that there is a very good chance they will have found another place to live before your scheduled showing time rolls around.  In the almost half of century we have been providing Orange County property management services, we have always made it a point to make ourselves available to show our clients' properties as much and as often as possible.
Consider Accepting Pets:  You will open yourself up to many more prospective tenants if you decide to accept pets.  Remember that if you decide to do so, you can set limits by number, size, and/or type of pet.
Unlike many of the other Riverside, Los Angeles and Orange County property management companies, we do not charge a management fee when our client's property is vacant.  We only charge management fees when the property is rented AND the tenant actually pays the rent.  Hence, for the past four decades in which we have specialized in the Orange County property managementmarket,we have always been motivated to ensure our client's properties are rented quickly so that they can begin receiving their rental income and we can of course begin receiving our management fees.