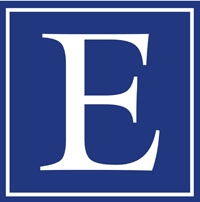 Selecting the Best Rental Rate
As the Orange County property management specialist, we have witnessed a severe drop in the number of qualified tenants in the southern California rental market over the past eighteen months.  Although the reasons for the drop are plentiful, they can best be summed up as yet another side effect of California's troubled economy.
I have experienced firsthand how important it is for us to assist our clients to quickly identify the best rental price at which to market their vacancies.  It is important because vacant properties in the Riverside, Los Angeles and Orange County property management markets that are priced correctly and advertised well are still able to attract a qualified renter within the first thirty days of listing it.
Unfortunately, the rental properties that are not priced right can remain vacant for months; and even the novice investment property owner knows that the longer it takes to rent a property, the more money you will lose on carrying costs and forgone rent.
That is why we always tell our Riverside, Los Angeles and Orange County property management clients that the single most important thing you can do to rent your property quickly is pricing it correctly.  Over the years, we have found that when our clients attempt to list their property at even the slightest premium, it tends to take the property three to four times longer to rent than those properties priced correctly to begin with.  This translates into a loss of income for the property owner.
For example: Let's assume the market rate for properties similar to yours is $2,200 per month.  If on January 1st you decided to list your property slightly below market at $2,100 per month, it will likely rent in the first 30 days.  This means that over the course of the first calendar year you would collect $23,100 in rent [11 months @ $2,100 per month].

Now let's assume that you decide to list the same property at a slight premium, at $2,300 per month.  It is our experience that in the current Riverside, Los Angeles and Orange County property management markets, a property that is priced even slightly above market may take three or four months to find a tenant.  Assuming you are able to rent your property in just three months, you would only collect $20,700 in rent over the course of the first calendar year [9 months @ $2,300 per month].

Result: You would earn an extra $2,400 in year one by listing your property at a slight discount.
Remember, you can always increase your rental price at the end of the first lease period.  Once your tenants have made your rental property into their home, they will be more likely to accept reasonable rental increases.
We do realize that there are other factors that go into attracting qualified tenants such as the property's condition, location, your advertising, and what the competition is offering.  But we have found in the almost fifty years we have existed as the Orange County property management specialists, regardless of how nice, well marketed, and desired a property is, it will not be given serious consideration by a potential tenant until it is priced appropriately.