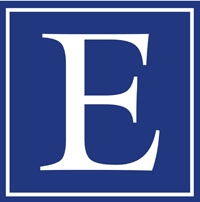 Should You Allow Pets
Whether or not to allow tenants with pets to occupy an investment property is one of the most common questions asked of not just Orange County property management companies, but property management companies nationwide.  Over the decades that we have specialized in the Orange County property management market, this question has evoked strong emotions among both property owners and tenants.
What I have learned over the years is that more often than not the client is seeking advice on whether they should allow pets out of a concern that doing so may cause undue damage to their property.  They generally tend to have a picture in their minds of a one hundred pound pit bull clawing his way through the walls of the rental, or a little old lady with fifty cats to keep her company in her golden years.
What we have experienced over the years as the Orange County property management specialist, is that such extreme scenarios are rarely in line with reality.  More often than not, the pets that tenants want to bring with them to a rental have been well trained, are house broken, and have shared indoor living spaces with their owners for years.  Based on that perspective, I generally approach the pet question with my clients by analyzing it as if it were any other business decision.
From a business standpoint the most common reason to accept pets is because it dramatically increases your pool of perspective tenants.  As any investment property owner knows, the larger the pool of prospective tenants, the more likely you will be able to find someone that meets your particular income and credit requirements.  In this market, a landlord must do everything possible to compete for quality tenants.
What we have seen in the Orange County property management market, a significant number of tenants in southern California have multiple pets.  In most cases, those pets are thought of as another member of the family.  This means that when looking for a place to live, the pet owner would not consider any places that do not accept pets.  So, by not allowing pets you have effectively shut off your rental property to a large population of well qualified pet owners that may have made great tenants.
I mentioned previously that the most common reason not to accept pets is a concern about potential damage to the rental property.  Although this is a valid concern, there are ways to minimize your risk of loss.
The first thing a property owner should consider when accepting pets is placing parameters on the type, size and number of pets they will allow.  Whenever we are looking for qualified tenants for our clients' properties, we often require the tenant to submit with their rental application, a photo of their pet along with a description of its size and weight.  This has really helped many of our clients who were hesitant about accepting pets feel more at ease.
The second thing the property owner should do is require a pet deposit.  In the Orange County property management market, pet deposits are common place.  The amount of the deposit can be set at an amount that you believe will correspond to the potential risk of damage the pet may cause.  Hence, someone with a pet hamster may not be required to provide as much of a pet deposit as someone with a pit bull.
The third thing that we have found helpful to reduce the risk of damage to our clients' properties by tenants with pets is to request an in-house visit with the applicant at his current residence.  This is a great way to get an idea of not just the pet's propensity for damage, but also the tenant's.  Our clients generally feel much more relaxed once such a visit is completed.
The thing to remember is that throughout the Riverside, Los Angeles and Orange County property management market we have see a growing population of tenants with pets.  Pets are a part of many of our lives and in many cases they are able to live indoors without doing undue damage.  Since there are several ways to minimize the risk of damage your rental property, accepting pets can be a win-win for the landlord and the tenant if done carefully.