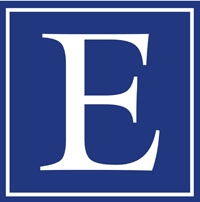 Understanding Property Management Fees
Los Angeles and Orange County property management companies are numerous and the services they offer are varied.  Perhaps even more varied than their services, are their fees.  For a homeowner who has never contracted a property management company to manage their rental in the past, determining the "real" cost of property management services can be a daunting task.
I have always told my clients that using price as the primary determination of what property management company to entrust your rental property with, is almost as silly as price shopping for a brain surgeon.  This of course does not mean that price is not important.  It just means that it should not be weighted as heavily as the company's experience, reputation, and quality of service.
With that said, the fees charged by a property management company is something that you must understand before you make a final decision on what company you will use for your property management needs.  When you discuss fees with a property management company, the following are some items that you should consider.
Most companies will charge you a base property management fee and then charge you additional fees for what they deem "extra" services.  Comparing base fees in the Riverside, Los Angeles, and Orange County property management markets is difficult because what services a company includes in its base fee varies widely.  One company's base fee may include all services, and another's may only include a few basic ones.
As a prospective client, when a property management company tells you their base fee amount, you should be comfortable following up with a question regarding what services are included in the base fee quote.  The best answer to this question is "everything" but the more common answer will exclude certain things like repair coordinating, finding a tenant for the property, screening prospective tenants, and similar tasks.
For example, many of the Los Angeles and Orange County property management companies will advertise a low monthly management fee rate.  However, they fail to inform you until later in the process that the quoted fee does not include finding a qualified tenant for your property.  These companies will generally charge you an additional 2.5% to 7% of the entire first year rents to find you a tenant.  You should note that such additional fees are generally required to be paid in a lump sum upfront and is in addition to the base fee amount.
The base fee is generally presented in terms of either a flat rate or a percentage of rents that are collected by the property management company on your behalf.
Under the flat fee method, the management company will generally collect a set amount of money each month your property is under their management.  When you have a tenant that is paying their rent timely, this fee structure does not pose much of a problem.  However, when your tenant does not pay his rent or your property is vacant, you are generally still required to pay the monthly management flat fee.
Under the percentage of rents method, the management company will generally collect a fee based on each monthly rent payment they collect on your behalf.  Unfortunately, some of the property management companies that charge a fee based on the percentage of rents, will also still demand some sort of payment if the rent is not paid or the property is vacant.  In contrast, a few of the more reputable Los Angeles and Orange County property management companies only charge a management fee based upon rents "actually collected."  That means that when you are not receiving rental income, you don't have to pay the property management company.
In addition to the base fee amount, many of the Los Angeles and Orange County property management companies will charge what I refer to as "hidden" or "junk" fees.  These fees include things like adding a 10%-25% surcharge to the cost of any vendor repairs made on your rental, or a $100-$1,000 contract "set-up fee" just to become their client.
When you are searching for a property management company, please do not just consider the base fee amount by itself.  Instead, you should make sure you factor in all of the "extra" costs and junk fees the company will charge as well.  When you do this, you will find that some Los Angeles and Orange County property management companies that have advertised base fees as low as 3% can end up costing you in excess of 20% when all other fees are taken into consideration.