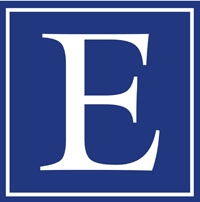 You Must Use Good Photos in Your Advertising
In the decades that we have been specializing in Orange County property management, we have made it a point to teach each of our clients that the less time they spend on finding a qualified tenant, the less money they will lose on carrying costs and foregone rent.  That is a somewhat obvious principle that can probably be classified as Property Management 101.
Of course there are many factors that determine how quickly you are able to find a qualified tenant for your property.  The obvious and most influential factors include how well your rental is priced, the advertising mediums used, and the location and condition of your property.
However, a factor of lesser importance and therefore quite often over looked involves the photos you use to advertise your property.  Simply creating multiple good quality photos of your rental can significantly increase the amount of traffic your property receives.
Over the years I have found that many professional Los Angeles and Orange County property management companies will advertise vacant properties they are managing on Craig's List or similar sites with pictures that are horribly unflattering, and in some instances they may not include any photos at all.
Please consider the following.  On a Saturday morning, if a prospective tenant is looking at the available rentals on Craig's List, they will find thousands of vacancies posted in any given county.  With so many properties available for rent it is easy for yours to get lost in the crowd.
Put yourself in the seat of that person who is searching through Craig's List for a new place to live.  You find that there are pages upon pages of available rentals in your desired location that also fall within your price range.  What do you do?
Well, if you attempted to read every single ad you would spend a few days in front of your computer.  So instead, you would probably do what most people do in that situation.  You would narrow your search down to include only those ads that have pictures.  You realize that doing this will save you hours that would have been spent calling landlords, setting appointments, and driving all around town, only to find that the place you were interested in is an aesthetic disaster.
Properties without pictures often get overlooked by potential tenants.  Hence, it is clear that having no pictures is bad.  But the reality is that having unflattering or poor quality pictures can be even worse.  What we have seen as an Orange County property management company is having an unflattering picture will stop many prospective tenants from picking up the phone to schedule an appointment to see your rental in person.  Instead, they will just move on to the next ad and continue searching for something that is pleasing to their eyes.
For that reason, you must be very careful to ensure your pictures are good quality (e.g. proper lighting, no thumbs on the lenses, well focused), and flattering to your property (e.g. no pictures of your living room when you have moving boxes stacked from the floor to the ceiling).
The following are some of the simple guidelines we follow when we market our Orange County property management client's properties.
| | |
| --- | --- |
| | 1. At least four photos should be taken of the property, with one photo being an exterior view of the home/condo. Ideally, enough photos should be taken to provide the potential tenants a good idea of what the home/unit looks like. The pictures will hopefully be enticing enough to prompt them to call you to set-up an appointment to visit the property in person. |
| | 2. You should always make sure your home is clean and free of clutter before taking any pictures. This includes the yard and garage. The idea is to make a good "emotional" first impression on potential tenants who happen to come across your advertising. |
| | 3. You should make sure your photos are crisp and clear. With the various automated digital cameras they have nowadays, it is very difficult to take an out of focus picture. |
| | 4. You should ensure that you have the proper lighting. Photos that are too dark do not allow the potential tenant to really see what your rental has to offer. So when you take your photos, you should make sure you have plenty of natural light or you should use a flash. |
As the Orange County property management specialist, we realize that we have to do everything we can to get our clients' properties rented quickly.  Even though pictures do not carry the influence of pricing they can and do make a difference.  Please take that into consideration the next time you market your property.